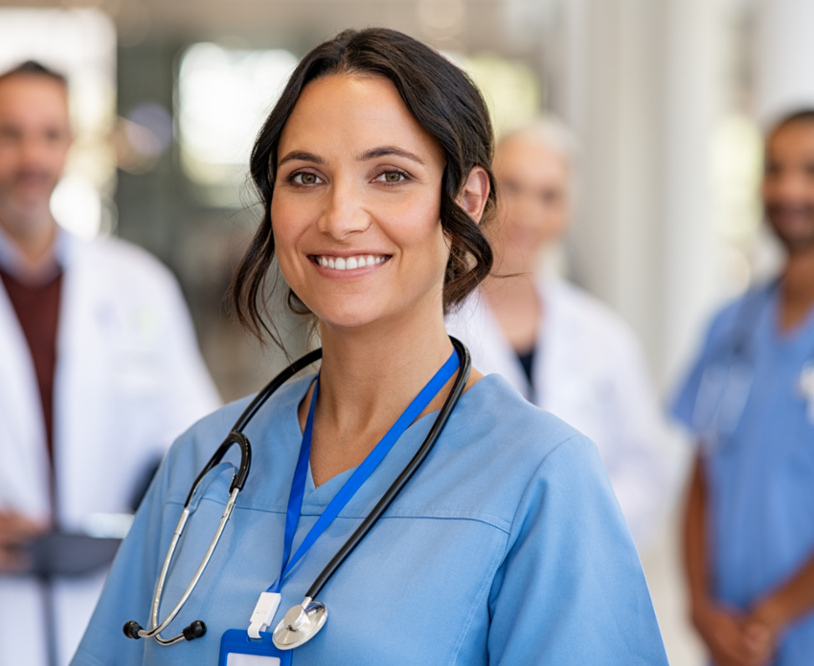 Whether your loved one has come to our facility for short-term rehabilitation, long-term care, hospice or another service, we have a skilled and attentive nursing staff to accommodate our patients' medical needs. With a high staff-to-patient ratio well above state requirements, we can assure that your loved one will receive the highest level of comprehensive and individualized care.
Our Approach
We are passionate about working one-on-one with our patients because we know that a customized approach often leads to more successful treatment. Our medical and nursing services are designed to promote each patient's optimal functionality.
Our "Care Planning Team" of specialists work together to develop and implement the best course of high-quality care on an individualized level. We monitor the progression of each patient, which includes implementing a therapeutic diet developed by our on-staff Registered Dietician.
What Do We Offer?
Our medical staff consists of over 20 professionals, which includes physicians, nurse practitioners (APRN), registered nurses and certified nurses' assistants. Specialized, round-the-clock care includes:
I.V. Therapy
Tube feeding
Pain management
Peritoneal Dialysis (CAPD)
Wound care
Surgical recovery
X-Ray, laboratory and respiratory services
Non-ventilator-dependent pulmonary management
Consultative services in podiatry, dentistry, psychiatry, optometry and audiology
Our units are also overseen by a Medical Director, who is a licensed physician, helps our registered nurses develop a proper healthcare plan for each resident during their time at our facility. The Medical Director also works in tangent with an Advanced Practice Registered Nurse (APRN) to create a safe and nurturing environment. Our APRN has the advanced nursing knowledge necessary to effectively treat and develop trusting relationships with every resident. The expert management of the Medical Director and APRN encourages stability and continuity between our nurses and physicians, so your loved one will always receive attentive care of the highest quality.
To learn more about our Medical and Nursing Services
Contact Us Today