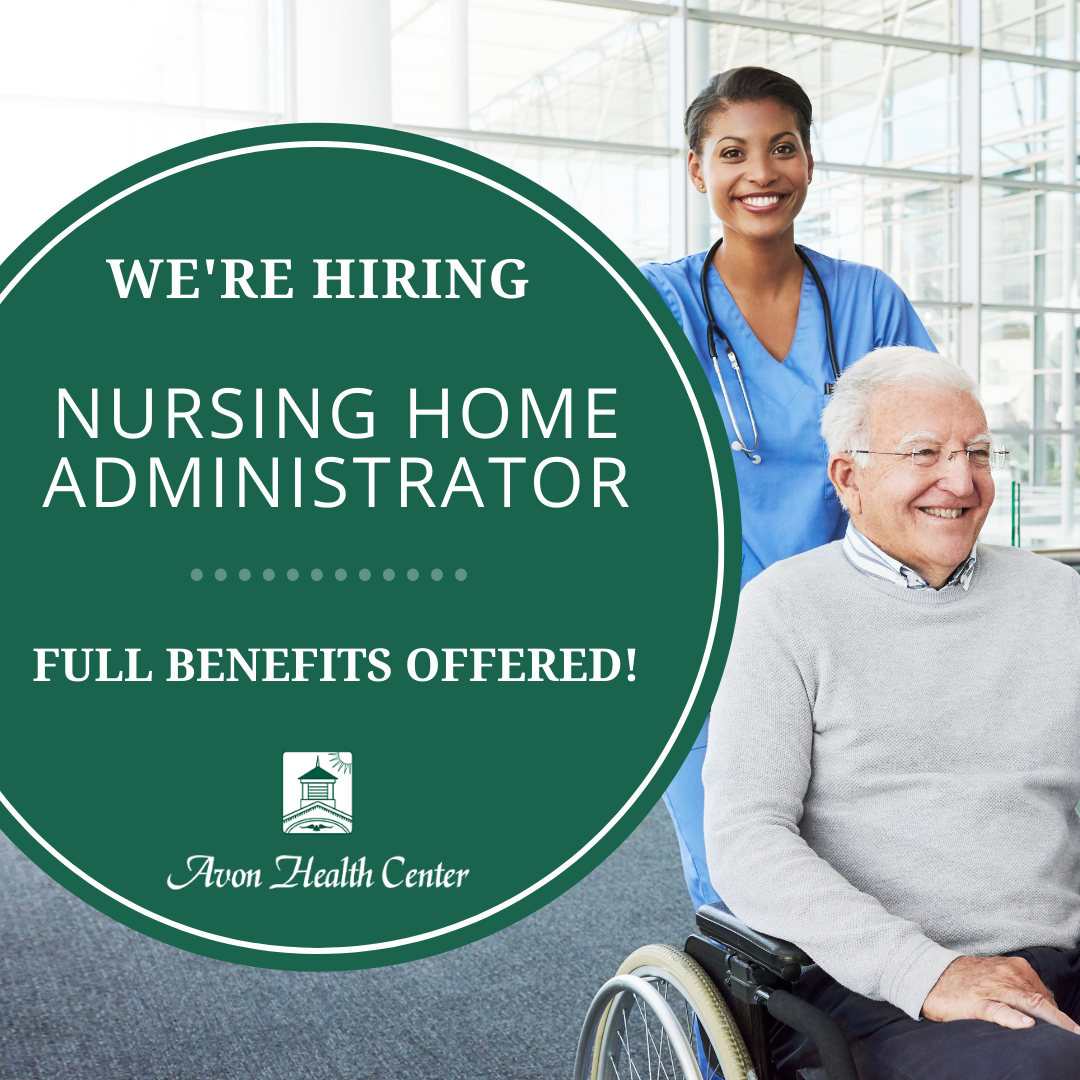 As a 5-star CMS rated facility with an excellent reputation in the community, Avon Health Center is looking for caring people to provide the quality care we are known for to our residents.
Job Details
We are seeking a Licensed Nursing Home Administrator to lead our CMS 5-star rated facility. The successful candidate must have a focus on regulatory compliance, quality patient care and customer service. Sound financial and reimbursement skills preferred. Strong leadership, team building and communication skills, are also requirements for any candidate.
Prior long-term care administrator experience preferred. Must possess a working knowledge of long-term care operational standards set forth in Federal and State regulations.
Covid-19 Vaccination (including booster) is required.
Benefits Offered
Health (including free Telehealth), Dental & Vision insurance
Short Term Disability
Basic Life Insurance
Accident Death/Dismemberment Insurance
Voluntary benefits including Life, Hospital, Accident, Critical Illness & Disability coverage through Colonial Life
Direct Primary Care (DPC)/Tax Savings Program through PrimeCare Indemnity (including free Telehealth)
401k/401k Roth with company match
Paid Time Off (PTO)
Paid Holidays