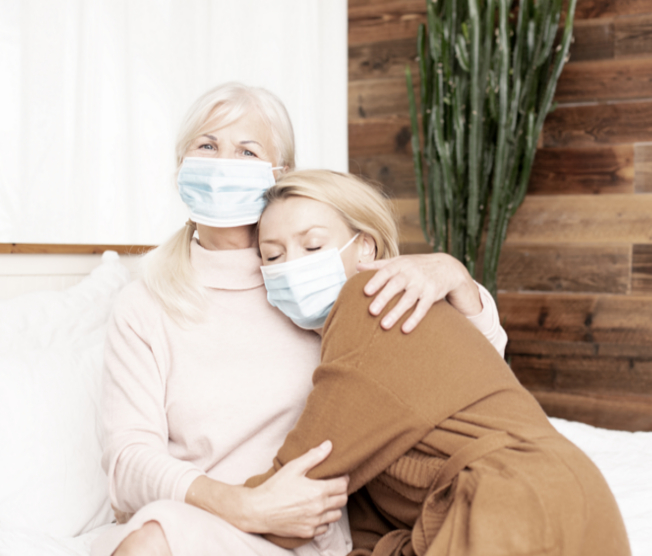 Today's Town Hall phone conference is to provide updates about the COVID-19 status in the building and updates on new guidance.
We continue to have no positive cases of COVID-19 with residents and staff. We are following CMS and CT Department of Public Health guidelines regarding testing requirements.
The frequency of staff testing is based on county positivity rates. If the rate is below 5%, staff testing will be monthly. If the positivity rate is between 5% and 10%, we will test weekly. If the county positivity rate is above 10%, we will be testing twice a week.
Testing Procedures
Residents will be tested on an individual basis if they have a symptom consistent with any of the COVID-19 symptoms or if it's required prior to transferring to another facility or having a medical procedure.
If a staff member or resident tests positive for COVID, ALL staff and residents will be tested every 3-7 days until we've gone 14 days without a positive case.
Official Guidelines
CMS released new guidance regarding visitation and the CT Department of Public released a press release yesterday regarding the new guidelines. We have been working on new visitation guidelines and are close to finalizing them.
Our goal is to follow the guidelines CMS has set for us and follow the core principles of COVID-19 infection prevention to keep visitors, staff, and residents free from COVID-19. The Core Principles of Infection Control include :
Screening for all who enter the facility
Hand hygiene recommendations
Personal protection equipment as applicable
Social distancing requirements
Instructional signage throughout the facility
Cleaning and disinfecting high frequency touched surfaces in the facility
Effective cohorting of residents as applicable
Visitors should be able to adhere to the core principles and staff should provide monitoring for those who may have difficulty adhering to core principles.
Facilities should limit the number of visitors per patient at one time and limit the total number of visitors in the facility one at a time (based on the size of the building and physical space). Facilities should consider scheduling visits for a specified length of time to help ensure all patients are able to receive visitors.
Facilities should limit movement in the facility. For example, visitors should not walk around different halls of the facility. Rather, they should go directly to the patient's room or designated visitation area.
Even though we aren't able to throw open our doors and welcome everyone in, this is a good sign that we are moving forward. Visits will continue to be organized and scheduled. We are looking into an online scheduling system that will allow you sign up for visits. The visitation rules also allow other caregivers, volunteers, hairdressers, contractors, and non-essential healthcare workers to come inside.
Additional Updates
Our parking lot is in the process of being re-paved and we are on track to finish early next week and will be scheduling visits next week.
Our recreation department is continuing to schedule activities for the residents, Skype, Face Time, lobby window visits and outdoor visits. We will be scheduling outdoor visits for this upcoming weekend on Saturday and Sunday.
We will continue to keep you abreast of what is happening at the facility and if you have any questions or concerns, please call us.

Our next call will be on Tuesday October 6th at 11:00am. Beginning this week, the Town Hall updates will be posted on our Facebook page and also on our website. If you have questions for our next Town Hall, please email them to administrator@avonhealthcenter.com and I will answer them on our next call.
– Tina Richardson, LNHA, Administrator