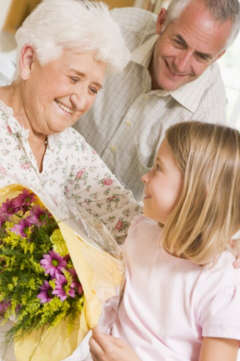 Whether your loved one enters a skilled nursing facility for short- or long-term care, it can be difficult to be away from home and family. This difficulty is exacerbated when he or she receives infrequent visitors!
If your loved one is a patient or resident at Avon Health Center, we offer five reasons to plan a visit sooner rather than later.
The Dangers of Isolation
Studies have shown that isolation can lead to depression and an overall decline in health for seniors. Although your loved one is surrounded by other residents and encouraged to participate in activities, nothing compares to seeing your family while away from home.
Check on Their Health
While you can always call to check on a loved one's condition, seeing mom or dad with your own eyes paints a different picture. In person, you have the opportunity to speak directly with the doctors and nurses about any recent improvements or declines in health.
Remind Them You Care
When a senior feels neglected, he or she can become depressed. The occasional phone call does not compare to seeing family in person. Although it can be a challenge to pack up the kids for a trip to the nursing home, it will mean the world to your loved one and help him or her fight feelings of depression.
Brighten Their Spirits
We keep our residents comfortable, well fed and busy with recreation, yet some days can still be hard. Being away from family can take a serious toll on mental wellbeing, which is counteractive to our residents' progress. When you bring the whole family for a visit – pets included – you remind your family member of home and the people they love.
Reminisce
When a loved one enters a skilled nursing facility, it's hard on everyone. You can help improve their mood, as well as yours, by reminiscing about happy times spent as a family. Especially if your loved one has memory loss, recalling happy memories can help aid their cognitive function.
Is your loved one a patient or resident at our facility? Contact us today to plan your next visit!