At Avon Health Center, part of our mission statement is to help individuals feel comfortable and safe while maintaining their independence within our facility. Many of our patients are rehabilitating from injuries that resolve within weeks to months, but even long-term residents suffering from memory loss or another age-related condition are encouraged to be independent during their extended stay with us.
Why is independence so important to help seniors live a healthy lifestyle?
Battling Depression and Other Conditions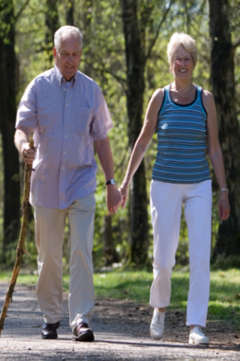 As we age, we become more prone to depression and feelings of anxiety. Living on your own away from family or moving into an unfamiliar nursing facility can be unsettling for older individuals. Feelings of depression can lead to a lack of energy and interest in activities, which can often result in a deterioration in health. We help combat these symptoms by offering therapeutic recreational activities that change on a monthly basis. Our Recreation Department works to accommodate resident interests and requests within the scheduled programs.
Why Is Therapeutic Recreation Beneficial?
Group activities help seniors stay social by allowing them to interact with someone besides a nurse or doctor. Individuals in our facility share similar experiences; residents who may feel hesitant to be social can rest assured that they'll find someone to bond with! Our calendar of activities encourages our residents to keep occupied during the day and continue to maintain the enriched life they lived before seeking care at Avon Health Center.
Encourage Dignity and Respect
We encourage residents to care for themselves until it becomes too much of a challenge. The care and services we provide emphasize treating patients with dignity and respect. At Avon Health Center, respect between residents and staff helps us maintain a healthy environment for recovery.
To learn more about our approach to skilled nursing care, contact us today!