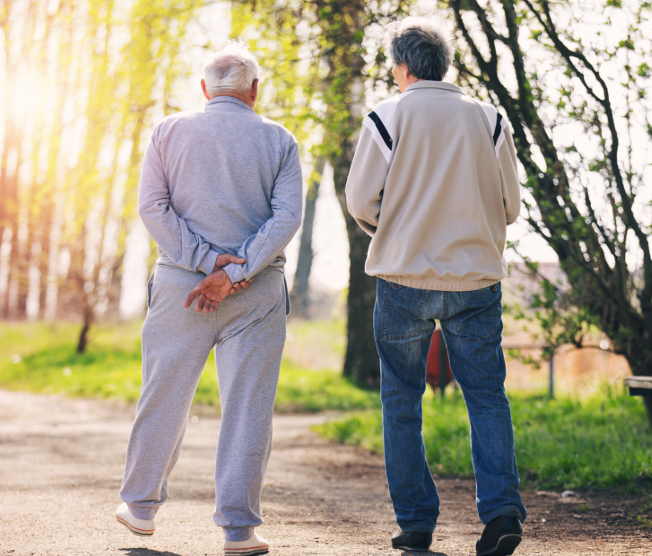 Is your loved one currently facing the challenges of dementia? This group of symptoms affects memory, language, problem-solving and other brain functions, often interfering with daily activities and independence.
While this condition can have a serious impact on a patient's life, it also affects their loved ones. Here are some tips and resources from Avon Health Center to help families and friends cope with the impact of dementia.
Establish a Routine
It's important for someone with dementia or Alzheimer's disease to maintain a routine; keep this in mind when making plans or arrangements. Try to have phone calls at the same time each day and make regular visits.
Not only does routine help your loved one, but it will also help you. Consistency can decrease stress levels and anxiety for both parties.
At Avon Health Center, we help individuals accomplish "Activities of Daily Living". Some of these tasks include bathing, dressing, feeding and monitoring meal intake, which become more difficult to manage with dementia.
Improve Communication
Communication is key. Setting a positive mood for each interaction can help keep visits light and stress-free. Talk slowly and calmly, ask easy questions and always respond with a smile. Even when conversations get difficult, it's important to remember someone with dementia may feel confused or anxious as a result of the disease.
Simple things may be forgotten, so expect repeated questions or comments but don't let it negatively affect your time together! Avon Health Center currently allows visits with loved ones, while following all safety procedures and protocols during the COVID-19 pandemic.
Choose a Safe Location
It can be difficult to care for someone with dementia full-time when you have work obligations, kids and other responsibilities. On the other hand, leaving them alone can be worrisome and potentially dangerous. Our Long-Term Care Facility at Avon Health Center is a safe place to bring your loved ones for treatment and round-the-clock attention.
We have a friendly and professional nursing staff, as well as many recreational activities to keep your loved one occupied and socialized. We believe our residents should live the highest quality life possible, despite their condition. Our commitment to dignity and respect often helps families make the difficult decision of placing a loved one in skilled nursing care.

For more information or questions about Dementia and Long-Term Care, contact us today.