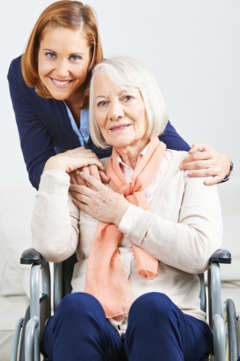 At Avon Health Center, we have provided comprehensive long-term care services in a safe and comfortable environment for over 65 years! Many people assume long-term care will not become a factor until later in life, but this statement is often untrue.
What are four common myths surrounding long-term care that you should know?
Only For the Elderly
The most common misconception about long-term care is that it's exclusively for elderly people. The unfortunate reality is that long-term care may be needed at any time in life. When unexpected illnesses, serious accidents or injuries occur, you may need round-the-clock medical attention to recover.
Insurance Covers All
Another common belief is that Medicare or health insurance will pay all medical expenses. However, this is not the case for most instances of long-term care. Medicare will cover skilled nursing care for up to 100 days during a patient's recovery after a hospital stay. Once your condition is stabilized, Medicare will cease to pay for additional care.
Your Family Can Handle It
If your family is considering at-home care, have an open and honest discussion before any decisions are made. A family member may offer to help provide care but understand that your loved one's needs may require a professional caregiver. From medication distribution to helping with the activities of daily living, the responsibility can be a lot for one person who already has a job and other day-to-day obligations.
I Can Pay On My Own
Consider the financial burden of paying for at-home care out-of-pocket. Per the U.S. Department of Health and Human Services, Administration for Community Living, the average national costs of long-term care* in the country are:
$225 a day for a semi-private room in a nursing home
$253 a day for a private room in a nursing home
$119 a day for care in an assisted living facility (for a one-bedroom unit)
$20.50 an hour for a health aide
$20 an hour for homemaker services
$68 per day for services in an adult day health care center
It's advised you speak with a financial consultant to determine what options your family has and the best course of action to take.

The goal of long-term care is to improve your loved one's quality of life while in recovery. To discuss your long-term care needs, contact Avon Health Center today!

*Connecticut rates may be higher than the national averages.