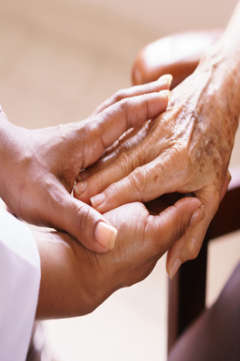 Caring for someone who is ill or disabled can be a full-time job. Although caregiving is a noble duty, it can be emotionally and physically taxing. In time, the person providing care will need a rest. Whether it's for a week or longer, respite care gives caregivers time to re-energize for their return.
About Respite Care
Respite care is offered by skilled nursing facilities, who continue to provide care while primary caregivers take a much-needed break. Those who take on the task of caring for an ill, aging or disabled person full-time may suffer from physical and mental fatigue. That's where respite care comes in handy.
Respite care typically lasts between one to two weeks. During this time, the caregiver has a chance to recuperate or may need to fulfill other work obligations away from home. At Avon Health Center, families can rest assured that the care your loved one needs is uninterrupted during your time off.
Why Is It Needed?
Caregivers spend the majority of their time looking after someone else and can forget to care for themselves. Stress and anxiety may cause a caregiver to experience a number of side effects, including:
Difficulty sleeping
Headaches
Trouble concentrating
Lack of energy
Caregiver burnout is common and can lead to mistakes in care that have serious consequences.
Who Needs Respite?
Caring for someone who needs round-the-clock attention is a difficult and demanding task. It is only natural that someone would need a break from such a big responsibility. Don't feel you have to do everything yourself! When caregiving becomes too overwhelming, it's time to seek our respite care.

Take care of yourself, while we care for your loved one. To learn more about our respite services, contact Avon Health Center today.