It is a compassionate and selfless act to be the primary caregiver for an aging or ill loved one. Oftentimes, children become caregivers for their parents who are physically or mentally unwell. Although you may feel a responsibility to be there for your family member all the time, it is important to take breaks.
For the benefit of you both, consider respite care through Avon Health Center.
What Is Respite Care?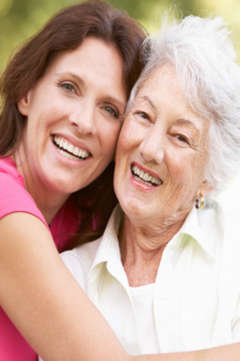 In the simplest terms, respite care is a chance for caregivers to catch their breath when life gets too hectic. If you have a business trip, vacation plans or need some free time to shop for the upcoming holiday season, the team at Avon Health Center can temporarily take the burden off your shoulders. Your loved one can stay at our facility for up to two weeks and receive skilled nursing and medical care in a safe environment.
Do You and Your Loved One Need Respite?
Ask yourself: Are you becoming a different person as the result of your caregiving duties? Loved ones who have taken on this level of responsibility often suffer from caregiver burnout, a term used to describe the negative effects of providing full-time care. It is nothing to feel guilty about; caring for another person's health day-to-day, minute-to-minute can begin to take a toll. If you're tired, feel overwhelmed or withdrawn from your friends and family, respite care could be the perfect solution for you.
Benefits of Respite Care
While you take a moment to care for your own well-being, your loved one's health is in the hands of highly experienced physicians and nurses. As we provide superior nursing and medical services, you can tend to your own needs and fulfill the other roles of spouse, parent and friend. You can feel confident that mom or dad is having a good time as well; we offer therapeutic and recreational activities for all residents to participate in during their stay.
Rather than putting your family member's welfare at risk as the result of being overworked, care can remain at the highest quality level. Contact Avon Health Center today for more information.