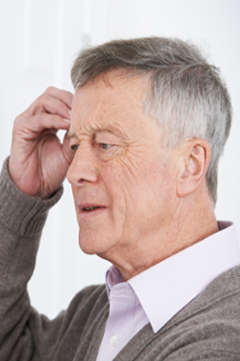 An AARP study of aging individuals revealed that 87 percent of seniors want to stay at home as long as possible. However, it can often be more beneficial to seniors living on their own to be admitted to a skilled nursing facility to combat social isolation and diminishing health.
In fact, several studies show that isolation and loneliness can lead to premature mortality, due to the resulting decline in mental and physical health. If your aging loved one is living alone, but you're unsure the home is safe, consider the following four dangers.
1. Increased Fall Risk
According to the Centers for Disease Control and Prevention, one in three aging Americans will experience a fall, resulting in more than 2 million emergency room visits each year. When your loved one has trouble with the Activities of Daily Living, such as bathing, dressing and eating, they are at increased risk to hurt themselves. One of the best ways to prevent these accidents when you're not around is to admit the senior to a skilled nursing facility like Avon Health Center, where they can be monitored by health care professionals.
2. Forgetfulness
Does your loved one show signs of cognitive decline? Of all seniors with dementia who live independently, 25 percent are in a house by themselves. Not only are these individuals at risk for injury, but they may begin to forget important things. Neglecting to clean up a spill is both a slip hazard and an unhealthy way to live. Missing a dose of medication is an even more serious result of forgetfulness that can put your loved one's health in jeopardy.
3. Poor Nutrition
Many older individuals are unable to make trips to the grocery store on their own and, as a result, their nutrition suffers. Malnutrition is a serious concern for seniors, who may not realize that diet changes as we age. Certain vitamins become more important to our health, but the senior who is too tired to cook a proper meal may start relying on frozen dinners that are high in salt and fat.
4. More Susceptible to Scams
The elderly is a common group for fraudsters to target. Your loved one may fall victim to a phishing email, in which he clicks on a link to a dangerous website or downloads a virus. Other scams include fake lottery wins, false charities asking for donations and phone scams that claim the individual owes a large sum of money. In any case, your loved one could be the victim of identity theft or fraud when living on his or her own.
If you're seeking nursing home care for an aging loved one, Avon Health Center specializes in short- and long-term rehabilitation, as well as respite care. Contact us today to begin the admission process!