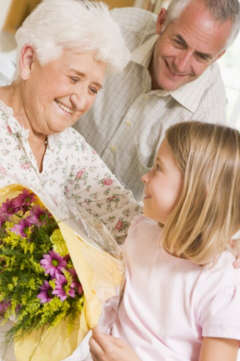 Do you have aging parents or relatives who still live at home? If you'll be making a house call this holiday season, it's the perfect opportunity to check up on their well-being.
Look for the following signs to help you assess their physical and mental health.
Clutter
When you open the door, are you pushing through piles of magazines, unopened letters and shoes strewn across the floor? While the signs of an unkept house may be less obvious, a noticeable difference could mean your parents need help.
Beyond the stress of the holidays, an unclean house is one of the early signs of cognitive impairment, especially if the clutter goes unnoticed by them. Gently offer to bring in a cleaning service to relieve their stress and prevent a serious fall.
Piles of Mail
While some mail could be unopened Christmas cards this time of year, bills and overdue payment notices could be a warning sign of the following:
Dementia – a common symptom is forgetfulness
Financial trouble – could be struggling to make ends meet
Vision loss – inability to read the envelopes
In any case, make an effort to help your parents through this difficult time, so they do not find themselves in further trouble with debt collectors.
Expired Food
Cognitive impairment can change the behavior of your loved ones. One of the most common actions is neglecting to throw away rotten food. Although you likely would not expect your parents to do this, go through the refrigerator and check expiration dates.
Toss the old items and offer to go to the grocery store for fresh food. If your parents have not gone shopping in several weeks or have no knowledge of the expired items, this could be another sign of dementia.
Changes in Appearance
How do your parents look? If they recently lost weight, have trouble moving around or look unkempt, have a conversation. While your parents could simply be overwhelmed by the holidays, their behavior should not drastically change as a result. It may be a hard subject to broach but moving into a skilled nursing facility could be the solution for safety's sake.

Avon Health Center is a family-owned skilled nursing facility, serving the Farmington Valley for over 65 years. To learn more about the services we offer, contact us today!