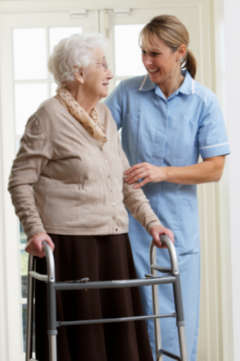 It is a difficult decision to move loved ones into a skilled nursing facility but often, it's the best choice for their health and wellbeing. If you have been considering professional care for an aging family member but are not sure about the level of assistance needed, look to Avon Health Center for help. Avon provides care for a variety of patients. What's the right fit for your loved one?
Consider Their Needs
When you visit your senior family member at home, observe his or her needs. Does your loved one:
Have difficulty performing everyday tasks?
Live an active or inactive lifestyle?
Practice self-sufficiency?
If a person has trouble bathing or feeding, is physically inactive or wholly dependent on others for help, it may be time to move into a skilled nursing facility for round-of-clock care.
Is There a Caregiver?
If your loved one has any of the issues listed above, there may already be an at-home caregiver in the picture. However, the assistance being provided could start becoming too much as symptoms of aging worsen. How do you tell if this is the case?
Observe how the caregiver helps your family member throughout the day and simply ask if the needs are stretching beyond his or her comfort zone. Making the transition to a skilled nursing facility guarantees that the highest level of professional care is provided, from an experienced nursing and medical staff.
Is Medical Care Required?
Some retirement communities may not offer bathing assistance, medication management and help with other ADLs (Activities of Daily Living). For aging individuals who require medical attention throughout the day, a skilled nursing facility is the better fit.
Signs of Dementia
When your loved one shows symptoms beyond the natural signs of aging, it may be time to consider dementia care. Common signs of Alzheimer's and other conditions characterized by memory loss include:
Forgetfulness
Agitation
Confusion
Personality changes
Difficulty learning new things
Trouble performing basic tasks
Some symptoms of dementia are serious and tend to worsen over time. The earlier you can detect symptoms, the better! Your loved one will be safer in a secured dementia neighborhood.

Avon Health Center offers short-term rehab, long-term care, respite care and care to residents with dementia. Whether your loved one needs a place to recover after surgery or a more permanent living situation, we have a solution for your family. To learn more about Avon Health Center, contact us today!