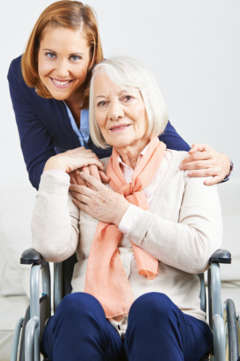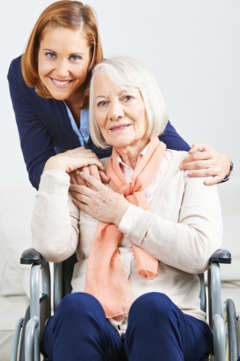 As you might expect, the decision to move a family member into a nursing facility can be a tough one. Many families feel they're abandoning the loved one or evading their responsibility to provide the care he or she needs. Yet in many cases, skilled nursing is the best option for a senior's wellbeing.
What are some telltale signs it's time to start looking at nursing homes for your loved one?
1. High Costs of Caregiving
If you provide in-home care for a loved one, there may come a time when the costs become too much to handle. When home renovations are necessary to help the senior move around, such as a wheelchair ramp or chairlift for the staircase, the overhaul may be too expensive. High-priced medical equipment might also be needed for a bed-ridden senior, from heart monitors to IV pumps. In these cases, a nursing facility with the right amenities may be best.
2. Loss of Mobility
A loss of motor skills can make your loved one completely reliant on someone else for feeding, dressing, bathing and transporting. These actions are referred to as the Activities of Daily Living (ADLs). Signs that your loved one may be incapable of performing such ADLs include not tidying up the home, skipping social functions, missing meals and mismanaging medications.
3. Forgetfulness
Everyone experiences a memory lapse from time to time, but forgetfulness is a very serious behavior in seniors that can be a warning sign of possible dementia. When your loved one's mind wanders so much that he or she forgets to take medications, it can put health and wellness in jeopardy. Is someone in the home 24/7 to monitor doses?
4. Frequent Falls
According to the National Council on Aging, falls are the most common cause of both non-fatal injury and death among seniors. Unfortunately, the home can be an unsafe environment for your aging loved one, especially if he or she lives alone. Skilled nursing facilities have slip-resistant floors and assistive devices to help seniors get in and out of bed, chairs and baths.
5. Aggressive Behavior
Aggression is very common among people with Alzheimer's disease and other forms of dementia. When a loved one suddenly lashes out in anger, it can be tough on a family to witness these behavioral changes. Especially if the ill family member lives with you, these outbursts can put a strain on household relationships.
6. Poor Nutrition
A senior who needs round-the-clock medical care is unlikely able to cook three balanced meals a day. When aging individuals are unable to go grocery shopping or their eating habits are not monitored, proper nutrition and hydration can suffer.
If you're a caregiver to an aging loved one, but the stress has become too much to bear, consider admittance to a skilled nursing facility. At Avon Health Center, we provide continuous care in a safe setting. Contact us today to learn about the admissions process.