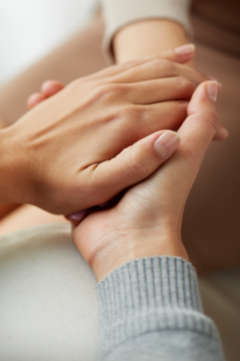 Do you have an aging loved one in poor health? During this emotional time, you may consider having the family member move in with you. According to the National Institute of Health, one in every four caregivers lives with the relative he or she cares for from day-to-day. However, what should you consider before choosing in-home caregiving over a skilled nursing facility for your elderly or disabled loved one?
Level of Care
What is the reason for moving your loved one? If he or she is recovering from an acute injury or surgery, the level of care may be less than for someone with dementia or a terminal illness. In the case that care needs to be provided round-the-clock, are you able to attend to him or her all day and night? For those with a full-time job, this may not be possible – especially if your relative is unable to independently bathe, dress or eat.
Work & Personal Schedule
Those who work from home or care for their children all day may have more time to provide consistent care. However, if you take frequent business trips or have school-aged children who need rides to sports practice and other after-school activities, taking on the welfare of an aging loved one may cause too much stress.
Safe Accommodations
If your loved one needs a wheelchair ramp, an electric chair lift and grab bars in the bathroom, do you have the money to renovate your home? Per the National Alliance for Caregiving, an average of $5,500 is spent out-of-pocket each year on resources. Smaller studies prove the cost to be as much as $15,000. In some cases, it is more financially sound to choose a skilled nursing facility for a senior citizen, especially when you have other relatives who can help contribute to the expenses.
What Does Your Family Think?
Unless you live on your own, what do your spouse and children think about the move-in? If your home does not have extra space, will the children resent having to share bedrooms and bathrooms? Thinking about people outside the home, the move could also inconvenience friends and other relatives who want to visit your loved one in their own town.
Will Your Relative Be Isolated?
When senior citizens live alone or are left on their own during the daytime, loneliness and depression can become a serious concern. If you cannot be home 24/7, what will your loved one do while you're at work? If he or she is unable to drive, living in your home may prevent him or her from engaging in social activities.
Moving into a skilled nursing facility can be unfamiliar and overwhelming for seniors and their families. At Avon Health Center, we have established a safe, comfortable and active environment for residents to receive the care they need. From excellent medical services to daily recreational activities with people who have similar interests, your loved one will live a life of quality and comfort. If moving into your home is not the most practical option, contact Avon Health Center today to learn about the admissions process for your relative.