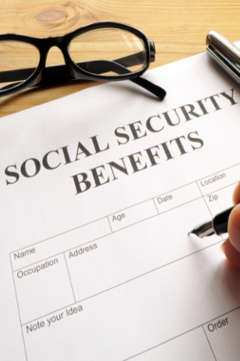 April is National Social Security Month. Over these 30 days, the Social Security Administration (SSA) educates people on who they are, what they do and their services offered.
What should seniors approaching retirement and families of aging loved ones know about Social Security?
1. What Social Security Is
Social Security is a system within our government that provides monetary assistance to retirees, disabled workers and their families. Throughout our lives, every working American contributes part of their paycheck to Social Security. Eventually, Social Security becomes a benefit to all families – typically, at retirement age.
According to the National Academy of Social Insurance, about 25 percent of American families receive income from the SSA.
2. How Social Security Benefits You
The overall benefit of Social Security is another layer of financial security for your family post-retirement, in the event of a work accident or untimely death.
3. What to Expect for Income
In 2017, the maximum Social Security benefit for retired individuals was $2,687 a month. On average, American families received $1,391 a month. The amount of income you may receive is based on a few different factors, including:
The amount of money you earned as a worker pre-retirement or disability. The more money contributed from your paycheck, the more benefits you receive back from the SSA.
The age you choose to retire. If you do not wait until full retirement age, you will not receive your full retirement amount. You can start receiving benefits at age 62, but full retirement age is 66 or 67, depending on your year of birth.
The circumstance and who the beneficiary is. For example, a disabled worker received slightly less than a widow or widower in 2017.
Whether or not you are married. Under the Spousal Benefit, one spouse can receive up to 50% of the other spouse's benefit. Couples may want to consider this if one spouse's benefit is less than what the spousal benefit would be.
Avon Health Center is a community resource for seniors and their families. If you have further questions about aging and senior living, please contact us today!