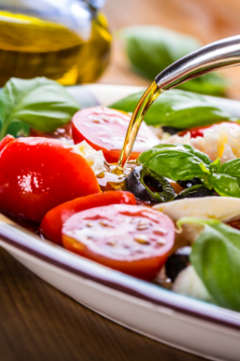 Getting older can be a difficult transition for many people. Not being able to function as they once did often leads to frustration and feelings of depression. The onset of common diseases including dementia, cancer and poor kidney function can take a physical and mental toll on many seniors. Social issues can also arise if a spouse or close friend has been lost.
Many experts agree that seniors can greatly reduce gastrointestinal issues, high blood pressure and feelings of isolation if they make simple lifestyle changes.
Diet and Exercise
It's understandable that an older person might balk at the idea of making adjustments at this stage in life, but studies show that a balanced diet and regular exercise:
Can help you maintain a healthy lifestyle
Have a noticeable impact on general well-being
Eating the right foods and daily exercise are important at any age but can be critical for seniors dealing with the many physical and mental issues associated with aging. A diet rich in fruits, vegetables and protein, combined with daily walks and light weight training can make a big difference on how seniors feel.
Additional Tips
Other changes that can help promote a healthier lifestyle and more positive outlook include:
Limiting alcohol intake (no more than one drink a day)
Quitting cigarette smoking
Using skin moisturizers and sun protection
Reviewing a list of medications with their doctor on a regular basis
Keeping up on health screenings, preventive tests and vaccinations
The sooner seniors start making better decisions concerning health and well-being, the better chances of leading a happier life. To learn more about how Avon Health Center can help with these transitions, contact us today!